Bio of Paul Meier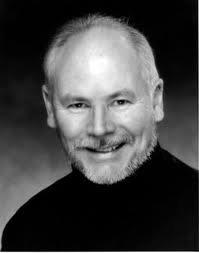 PAUL MEIER is a leading dialect coach for theatre and film, a theatre professor specializing in voice, speech, dialect, and heightened text, and a voice-over artist with many audio books to his credit. His seminal work, Accents & Dialects for Stage and Screen, is the leading textbook in the field, used by hundreds of theatre conservatories and actors throughout the English-speaking world.
He has coached many feature films (see his Internet Movie Data Base page), including Oscar-winning director Ang Lee's Ride With the Devil, starring Tobey Maguire, Skeet Ulrich and Jewel; and over 200 plays and musicals in more than a dozen countries.
He is founder and director of the International Dialects of English Archive (IDEA), an archive of more than a thousand recordings of subjects reading and conversing in their native accents and dialects.
Meier has taught and given master classes at many of the world's most famous theatre schools, such as Britain's Royal Academy of Dramatic Art (RADA), The London Academy of Music and Dramatic Art (LAMDA), and the Mountview Theatre School; Australia's National Institute of Dramatic Art (NIDA); and the USA's North Carolina School of the Arts. He is currently Full Professor in the Theatre Department at the University of Kansas.
Beginning in 1975 with Of Mice and Men for the BBC, he has voiced numerous audio books – Ayn Rand's Anthem, from HighBridge Audio, among them. During his membership with the BBC Drama Repertory Company, Meier acted in more than 100 radio dramas alongside such distinguished colleagues as Richard Burton, Derek Jacobi, and Paul Scofield.
Paul's friendship with Alan Harris goes back many years. "I am very flattered that Alan wanted my voice to be one through which readers can first engage with some of his marvelous poems," he says.